Meirovitch Public Relations

Working with the Meirovitch Public Relations team headed by Uri is a seamless, enjoyable and productive process. Uri's many years of experience working with top journalists in Israel and around the world allows him to provide the most strategic and targeted PR a company could ask for. He's a delight to work with and I highly recommend him to my VC and tech colleagues and anyone else that is after the best PR Israel has to offer.

For the last few years, Meirovitch PR agency has been managing diverse public relations activities for Autotalks, including international campaigns around exhibitions, product launches, global partnerships and other events. The agency also manages meetings and interviews with journalists and analysts in Israel and overseas. The results we have achieved so far have been very good, and have been manifested in consistent and significant exposure for Autotalks. The work with Uri Meirovitch and his team along the way has been excellent. I gladly endorse Meirovitch and his team.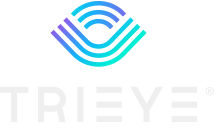 "Meirovitch Public Relations agency has been working with TriEye since the announcement of our Series A funding round. Uri and his team provide us with end-to-end support, starting with planning a strategy, through mapping the media outlets, and providing guidance until the last article is published. The hundreds of coverage opportunities that the agency provided, both in Israeli and overseas key media outlets, helped to support our business goals and generated a lot of important and focused exposure."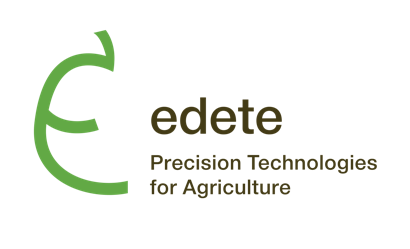 Our relations with Uri Meirovitch PR agency have yielded Edete Precision Technologies for Agriculture extensive coverage through numerous media exposures in the business and technology media, both locally in Israel and over the globe. We received professional support, which was focused and attentive to the company's needs, alongside continuous commitment to the client, which was reflected through ongoing initiation of various interviews and publications. I warmly recommend Uri Meirovitch for companies which would like to achieve exposure and media coverage.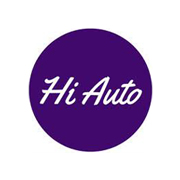 I hired Meirovitch PR to launch Hi Auto in the media in Israel and overseas. I enjoyed the process end to end - from setting realistic goals, understanding our value proposition, putting the messages into simple well understood press release, and finally handling the actual launch, maximizing the value for Hi Auto. I'd like to highlight the full responsibility Uri and Amir took over the project's timeline, quality, and ultimately executing the reach out and interviews with journalists across the globe. The goal of launching Hi Auto to make it better known with customers and talent was fully achieved. Thank you!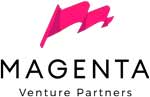 Meirovitch Public Relations agency has led a successful launch of Magenta Venture Partners in the beginning of 2019, in the Hebrew language media in Israel and in the English language media in Israel and over the globe. During our work with the agency, we have been impressed by the deep understanding of Uri Meirovitch and his team of the venture capital and hi tech industries, and their ability to create and communicate for us very precise messages, whose exposure in the media and created a significant impact for our fund.

"Public Relations professionals need to be measured in results, and Uri Meirovitch is a service provider who bring results. Media coverage is a delicate and critical issue for us, and Meirovitch PR agency is helping us confronting the challenge succesfully. With Meirovitch's guidance, our product and story gains the right exposure in the media. Uri is a sharp-minded pro and proofed us many times that we can think "out of the box"

"Uri Meirovitch has provided Synopsys with public relations services in Israel for five years. Uri has provided effective and professional advice for every project, applying considerable discretion in considering, directing, and customizing the project for the relevant media, and promoting the company's public relations. Uri brings great value thanks to his ties with the economic press and professional journals, his energetic initiative, and his ability to achieve high-level exposure, especially about complex technological issues"

"Uri Meirovitch and his agency's team provided us with amazing PR work for the launch of mobeego's one-time-charger in both Israel and over the world. The team conducted a simultaneous public relations campaign in 9 languages and generated exceptional amounts of high quality media exposures in written an broadcast media in Israel, Europe, America and Asia. The PR campaign was so effective tha till today, aroud 3 months after the global launch, we are trying to keep up with the rate of demand that was generated as a result of Meirovitch's professional work with the media in Israel and in tens of other countries all over the world. I warmly recommend working with Meirovitch Public Relations"

"Meirovitch PR agency has been managing Puls' public relations in Israel since the establishment of the company in 2015. The work done by Meirovitch PR has generated wonderful exposure in all of Israel's leading financial and trade media outlets, and has promoted our marketing goals in front of our Israeli target audiences. Among other things, Meirovitch has initiated for us significant coverage on Globes, TheMarker, Calcalist, Yedioth Aharonot's Mamon supplement and Geektime. Uri is managing our public relation through close coordination and ongoing updates and lets us feel we are in good, professional and reliable hands."
Globalize Your Brand Name
Fill in your details here
and let us discuss your PR strategy